Romano Pastega immigrated to the US through Ellis Island in 1907. He came from a town north of Venice, Italy, called Possagno. Romano's first job was with the Southern Pacific Railroad laying track through the Sierra Mountains. He then moved to Siskiyou County, California, working for the Long Bell Lumber Company in Weed. In Possagno, Romano had been an apprentice shoe maker and after a short while with Long-Bell he opened a shoe repair store in Shastina, California. His wife to be, Giuseppina Cunial, came in 1912. They were married on April 10, 1912. They were together for 54 years and had eight children, with only two children surviving. The children's names were Mario (b.1916) and Bianca (b.1931)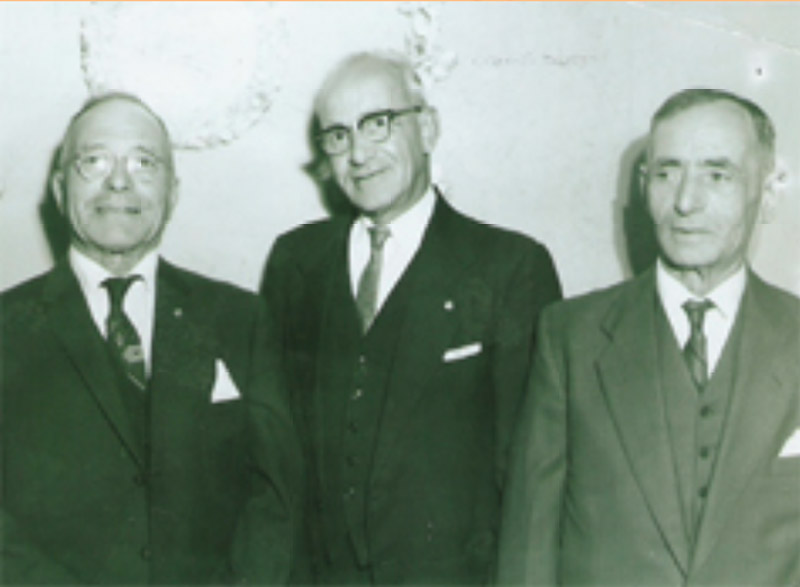 L-R: Brothers; Romano (Romano's Italian soda namesake) Herman and
Angelo Pastega
Mario married Alma Marie Solari and together they had five children. One daughter Emilie Jo died unexpectedly May 29, 1968. They have three sons Gary, Ken and Denny and one daughter Lisa. Mario and Alma were married for 69 years and 10 months and lived together in Corvallis for 47 with their growing family until Alma passed away February 22, 2008. Alma, known as Nonna to her grandchildren, will be remembered by many for her outgoing, unpretentious, fun spirit. She continues to touch lives through her healing garden located on the grounds of the Pastega House at Good Samaritan Hospital in Corvallis, Oregon.

Mario continued to expand the Pastega family legacy as an active philanthropist in the Willamette Valley. He carried on the tradition of hard work and went to work everyday at the Pepsi Cola of Corvallis, OR, office that he owned and had operated for 60 years. Originally Mario and a partner, Leo Bocchi, purchased the Pepsi Cola Bottling company in Klamath Falls, Oregon, from Elmer Kennedy. It was 1961 when Mario purchased the Pepsi distributorship in Corvallis, Oregon. This would be followed by Tillamook, OR, in 1974 and Medford, OR, in 1986. Mario Pastega passed away on January 20, 2012.

Ken Pastega did manage the Medford franchise location and during his tenure there, created the Romano's Italian Soda line.
"I kept seeing people in coffee shops and restaurants order Italian sodas, only to receive a drink that lacked sophistication," explains Ken Pastega. "There was no consistency in its creation. Sometimes the bartender or barista added too much syrup and other times not enough syrup. Customers never knew what they were getting."
Pastega was convinced that people would buy these delicious drinks if available because he had seen people's interest in Italian sodas increase in recent years. The idea of bottling a gourmet drink only lingered in Pastega's mind until he obtained the trademark for Romano's – so the beverages could be named after his grandfather.
"It has been fun because although we've been in the soft drink business for years, we've never done anything like this. To develop our own drink has just been a blast," says Pastega.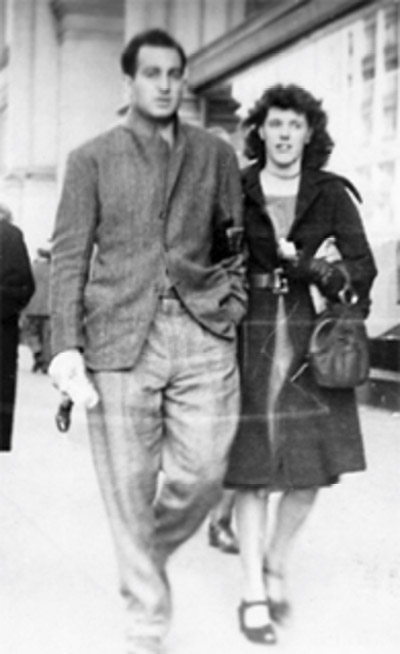 Mario and Alma Pastega in San Francisco 1937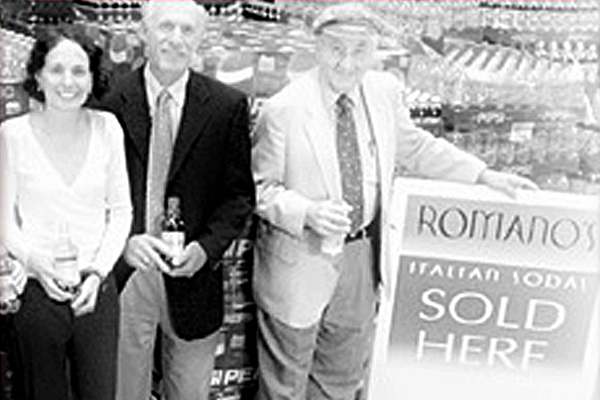 Gina Pastega, Ken Pastega and Mario Pastega. Three generations of beverage selling.
Romano's Italian Soda Company was spun off the summer of 2005 from Pastega Beverages and is run as its own company. It is dedicated to recreating delicious Italian sodas so everyone can enjoy them. With Romano's there is no inconsistency. Romano's Italian Sodas offer consumers the refreshing, flavors of Italy right here in the Northwest.
The Pastegas are very involved in their communities. Over the years the loyal employees and customers have made it the successful business that it is today. For that the Pastega family is very thankful and appreciative.
Romano's Italian Soda Company brings new energy to a family business tradition.