Where did you try this product?:
Jamestown Deli, Blyn, WA – I've always been a fan of Italian Sodas, but Romano's leads the pack in flavor! Beyond delicious. I look forward to wider distribution in the Sequim, Port Angeles WA area. Y U M!
Thanks Lola in Sequim, WA
Romano's Italian Soda Company:
My brother recently came across your product at a convenience store near his home. Knowing we would enjoy a beverage with our last name on it, he bought us a few and they were excellent! I was wondering if you have shirts or sweatshirts available with your logo on them?
Thanks so much,
Your new fans in Indiana,
Tony and Jennifer Romano
I am wondering if I can order Vanilla Bean Italian Soda online. It is delicious! I add some filtered water for flavoring. Thanks and hope to hear from you soon!
Gretchen
PS- Do you know of any stores in Seattle, WA carry your product?
Gretchen-We are actively seeking a distributor in Seattle, WA Hope to be there soon!
I am wondering if I can order Vanilla Bean Italian Soda online. It is delicious! I add some filtered water for flavoring. Thanks and hope to hear from you soon!
Gretchen
PS- Do you know of any stores in Seattle, WA carry your product?
Gretchen-We are actively seeking a distributor in Seattle, WA Hope to be there soon!
I was in Roseburg visiting my grandson and tried your Romano's Italian soda at Abby's Legendary Pizza in Roseburg. My grandson was able to find it in a bottle for me but I didn't buy enough to bring back with me. I love it and want to know how I might get more in CA. I was able to find an orange shake by Sunkist, but it was not as good as yours.
Thank you, Betty, Ca
Betty- We are coming to CA & have coverage in Sacrament so far. Check website for accounts!
We found Romano's Italian Soda in a grocery store in Colfax, WA. (I can't remember the name of the store.) The flavor we tried was Orange Cream. I can't remember the other flavors that were there. If you were to ship direct,what quantities are available to ship direct? By the case, six pack, etc.? What flavors are available to ship direct? I'd love to have it shipped direct to my place, how would I go about arranging this? We really loved your product! With spring and summer just around the corner I'd love to stock up. The stores we have in this area are Safeway, QFC, Albertson's and Bartell's Drug Store, which also carry some grocery items.
Sincerely, Joe and Cheri, Maple Valley, WA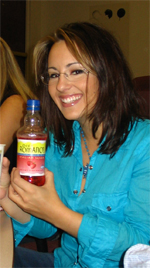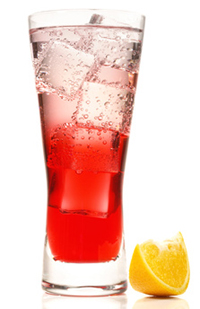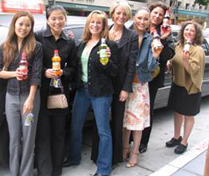 Please be advised that we operate a bakery/cafe in New Jersey, USA and desire to carry your product in our establishment. We truly believe that it would be beneficial to both of our companies if we can make this arrangement to bring your product to the East Coast. Please let me know if logistically we can make this work. I look forward to hearing from you soon.
William M., Pies By Design, LLC
Hi! We sampled your sodas at the Chocolate Festival in Ashland and loved it! We bought a dozen at local stores in the Ashland area and want to find it here in Portland. Do you have any stores that sell it here? Also, what stores in Eugene carry it???
Gretchen L., Portland, OR
I can hardly wait for your chocolate hazelnut! I am hooked, for me it is Dutch Brothers and Romano's Italian Sodas. We bought 3 cases of the chocolate soda and drank a bottle every night before bed … what a way to end a day! Yes, get me on your email list. mille grazie,
Barbara F. ( 100% Italian and proud of it!)
Well, its that time again! I need two more cases of the Sour Apple Soda shipped to me here in Wyoming. I'm enclosing a check to pay for them.
Thank you so much! Tina W., Powell, Wyoming
On behalf of the entire Italian Festival team at Rogue Creamery, I'd like to thank you for contributing your delicious Romano sodas and having Amy sample them at our event. It was the most successful Festival yet in its 72 year history, and I think definitely the most fun! Amy was very reliable, committed and resilient (it wasn't the warmest of weekends) and a wonderful addition to the Festival. No matter how cold or how sporadic the crowds were, she was always positive and eager. The sodas went over really well and were just what we needed to round out our Italian Festival this year, and we hoe you'll be able to partner with us again in 2008……..
Maddy D., Italian Festival Coordinator, Rogue Creamery
We have been contacted by numerous customers stating they are diabetic and Romano's had been great to satisfy their sweet tooth. Here are a few examples……….
Can we buy Romano's soda in Portland anywhere? I found a bottle while on vacation and immediately wanted more. It tasted just like the vanilla sodas I used to have at the local soda fountain drug store as a child. I was delighted. Have been trying to find that flavor for YEARS! Have not found it any where in Portland area.
Shari
Portland, OR
This was by far the best beverage I've ever tasted! I was visiting a friend in Corvallis this past summer and found this amazing treat at a corner store. I checked your website to see if I could order a case for myself and was distressed to see it isn't on your product list- (Chocolate Dream). Please tell me it's still available and that you will gladly sell me a case.
Marie
Seattle, WA
Note: we were able to ship a case of the seasonal flavor-Chocolate Dream
to Marie and she is prepared to try Peppermint Chocolate this season.
My fishing partner brought two diet orange cream sodas on my new boat last week. It was the first time out on the new boat, he had a wine cooler and I had the orange to christen the boat, I am diabetic. When we got home I went to Shop 'n Kart in Lebanon and bought all the diet orange they had, 10 bottles … Great product, thank you.
Terry
Lebanon, OR
Your soda flies off the shelves here in Douglas County, Oregon, especially the Vanilla Bean. I have yet to find the Key Lime. Recipe suggestion: Last Christmas I made my own vanilla extract with vanilla beans and vodka. Add that to your Vanilla Bean soda, and POW! Talk about intense flavor! Thank you so much for an alternative to sickly sweet sodas.
Denise
Douglas, County Oregon
I have been a diabetic for 20 years and discovered Diet Orange at a Dari-Mart on my way to work. I drink two diet orange Romano's everyday and I'm looking for more diet flavors. As a diabetic Romano's offers me the reward, "treat" of something sweet, without the negative impact of sugar. I use to be a regular Pepsi drinker and use Romano's as my sweet treat.
Angie P. – Springfield OR
I have been looking for a sugar free orange cream soda since being diagnosed with diabetes. I was lucky enough to be driving through Oregon today and was able to try yours, the first I have found in over a year. It was great! Problem is, you do not sell in my area. Is there a way to buy direct?
Michael Foote – Monroe, WA
Note: Never fear Mike. We ship direct to areas outside our distribution network.
I've been trying to find the diet soda. It is the best cold beverage that I have ever had but have only been able to find the diet when I am at the beach. Thank You.
Jeanette – Washington State
Note: Don't fret Jeanette! Diet Romano's is alive and will be available in more locations in the near future!
Please tell me if there is ANYWHERE in Northern California that I can find
your product – diet Romano's Italian Soda. I fell in love with the orange cream
flavor in Medford, Oregon last month. I have searched in Oregon & California, but
can't find it. Thanks for your help
Marie J.
Hello Romano's
We discovered your Italian Sodas at the grocery in Manzanita. Where can we purchase some in Portland? Why do you not have a website?
SASE included to send more information
Thank You
Dear Romano's
Man your guys' soda is the best! If I could I would drink nothing but your soda.
Which brings me to my objective of why I am writing to you guys. I was wondering
if I send you guys the money, you could send me some Italian soda and I don't
mean two or three, I mean a lot for my buds and I. So please write back and tell
me if I could send you guys money. I mean like 30 or 40 of your Italian soda, and
tell me the price if you would please.
Sincerely,
Steven P.